I met Meena Khetani, the managing director of SPJK, through an art patron.  She tirelessly and passionately runs Sprjk trust. The SPRJ Kanyashala Trust works to provide education and welfare for underprivileged women in India. By providing them access to subsidised/free education, their goal is to liberate, empower, and create equal opportunity for these women. By supporting countless schools, colleges, and student support services, they've helped many women across India.
Everytime I visit India, I have to meet the girls that Art for a Cause has supported.  They are always grateful but also strong and want to pay it forward by helping their communities.  These are ripple effects.
Choose to make a difference. Support education and changing lives by reserving an artwork.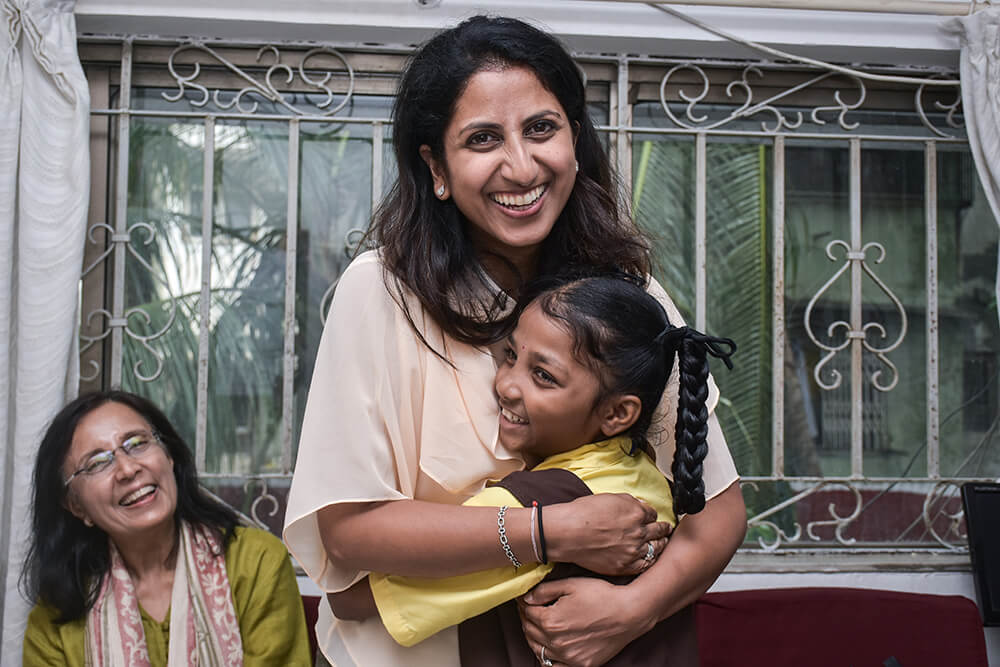 Meena khetani, Shreya Mehta & Trisha (Art for a Cause beneficiary)