Artist Statement
Within the human subconscious mind lies a world of experiences; a wealth of memories and connections that are built layer upon layer. It is my personal journey to rediscover the spiritual dialogue between the mind, body, soul and actions. Creating art brings me peace and offers me a place to meditate on the beauty in the world.
My highest goal is to convey that same peace and grace to the viewer, offering a moment or pause & a feeling of deep belonging.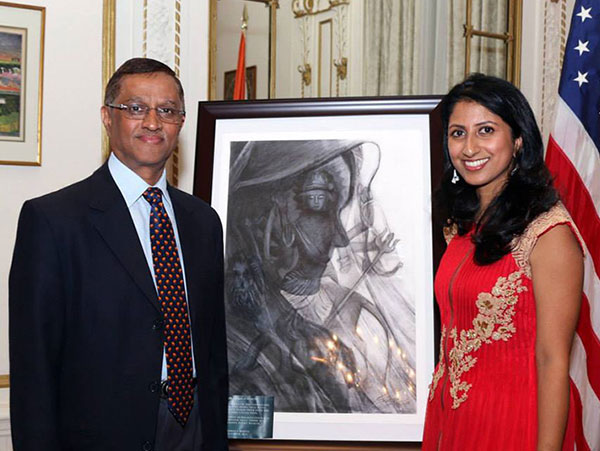 Shreya Mehta is an award-winning artist who explores issues of identity, gender, power and spirituality in a variety of mediums and styles.
Her art has been exhibited across the globe, from the New York Indian consulate, to Prime Minister Naredra Modi.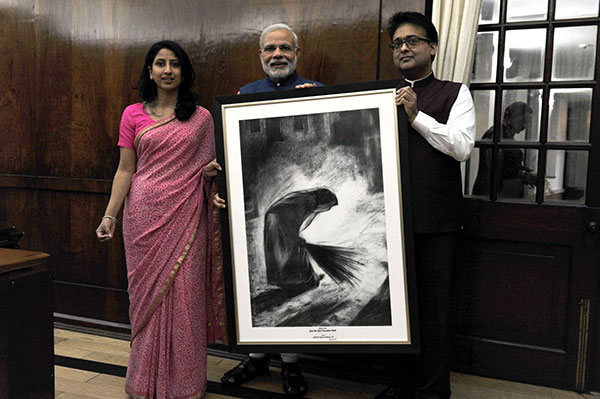 As the first, Indian woman accepted into the Royal Academy of Art in Belgium, she graduated with none other than the prestigious, V.R.I.K.A award.
Born in India, trained in Belgium, and now based in New York, Mehta brings a vibrant, global perspective to all her endeavors. With both representational, and abstract works, she defies categorization through her soulful and contemplative nature.